"Experience God's Love in Your Life."
Praise the Lord! On behalf of St. Paul Christian Fellowship, we would like to welcome, thank, and cordially invite you to come fellowship with us! Let us glorify the name of God and worship him in the beauty of holiness. Let us learn of his righteousness and walk after the example that Christ has given. Let us be led by the Spirit of God, which will help us to remain his disciples to operate in the Ministry of Reconciliation.
I

n His service,
Antonio R. & Christina E. Woolard
Pastor & First Lady for
St. Paul Christian Fellowship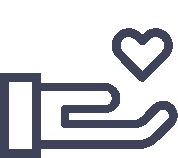 Please take time to watch both video clips affirming St. Paul Christian Fellowship's commitment to kingdom building.